Remedial work and repair on the Hoe Lane pedestrian subway is now nearing completion.
The project, for TfL, is in part a testbed for to find the best solution to the effects of long-term water penetration in retaining walls on several of the subways along the A10 Great Cambridge Road. Wall tiles in affected subways have disbonded, and previous repair attempts had failed to get to the root of the issue.
Initial inspections suggested that groundwater was seeping through the concrete from behind the retaining walls. However, as damaged tiling and render were removed far enough back to find a sound substrate, it became apparent that the worst spots of water penetration were directly beneath parapet posts. These posts had been anchored into the retaining walls during construction. It is now believed that condensation and rainwater was being channelled directly down into the concrete over approximately 40 years since construction.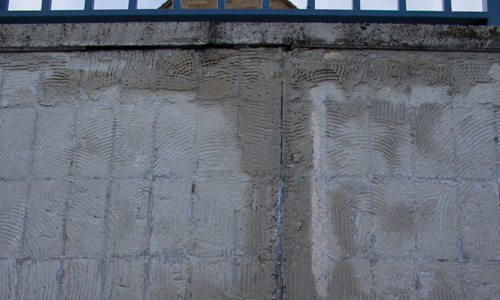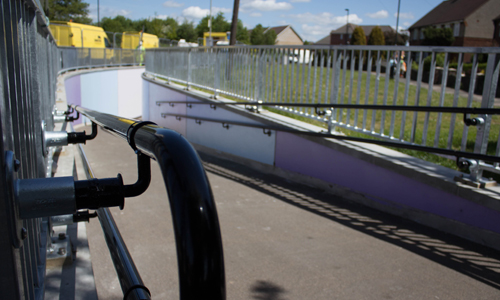 Rhinoceros started work on the Hoe Lane subway walls in January and have maintained a 6 - 10 man workforce on site throughout the project. Existing parapets, coping stones and render were completely removed back to the original poured concrete walls. These were found to be badly deteriorated in places and a little less than an optimum thickness. To rebuild these walls over 30 tons of concrete was required. This was followed by the application of a fully waterproof stainless steel reinforced render coat to an average depth of 50mm.
The complex curves of the ramp accesses to the subway were found to have three different radii, requiring careful and precise measurement for the ordering of new double DDA compliant handrails.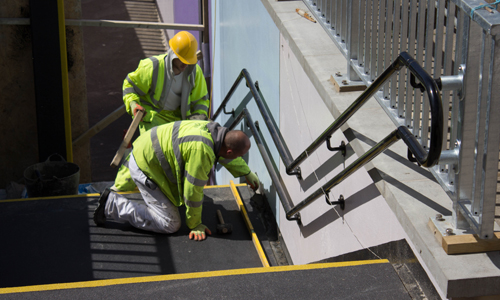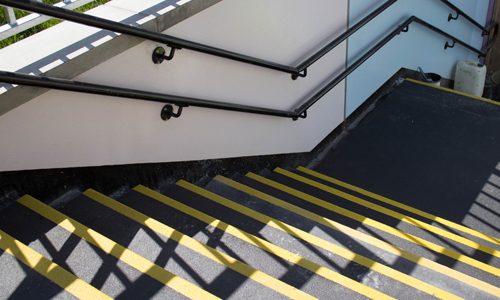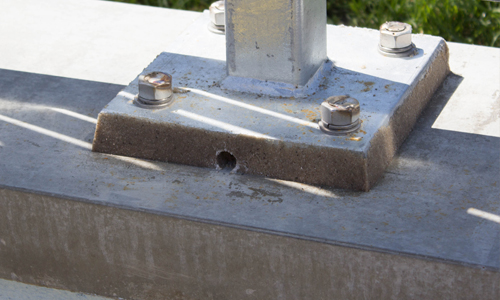 New coping stones have been cast and installed, along with new parapets, totalling 172 metres. The new paparets are surface mounted and should carry no risk of repeating the earlier water penetration problems, but as an added precaution drainage holes have been drilled into theire concrete mounts (see pic).
To the approval of local residents, who have expressed considerable gratitude for the project, the subways have been kept open throughout.