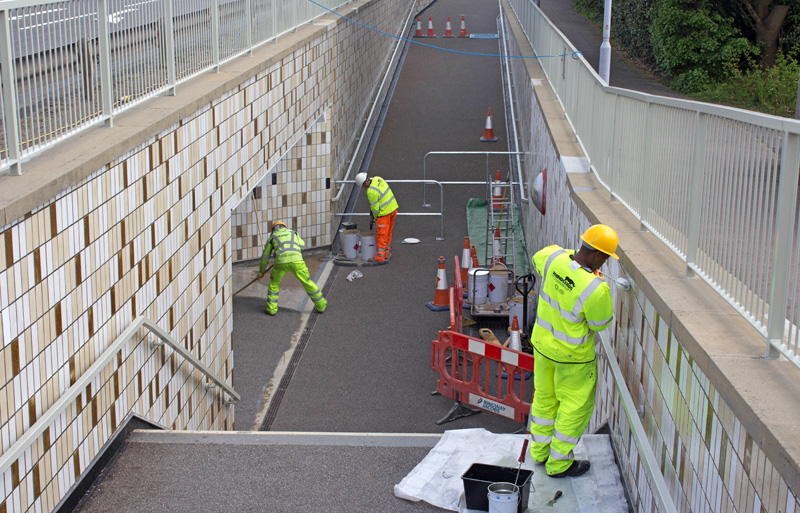 The Harold Court Road subway system passes beneath the A12, just inside the M25. Damage, including fires, graffiti, vandalism and wear and tear prompted TfL to order major refurbishment works. Working for Ringway Jacobs, Rhinoceros started work in November. Some of the worst damage had come from two motorscooters which had been set on fire in the subway, resulting in flames shooting out on both sides of the road.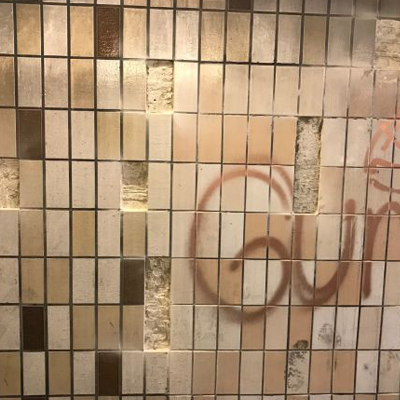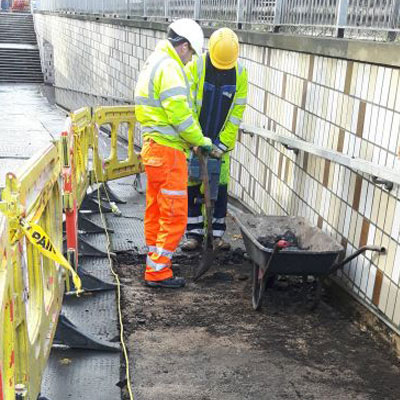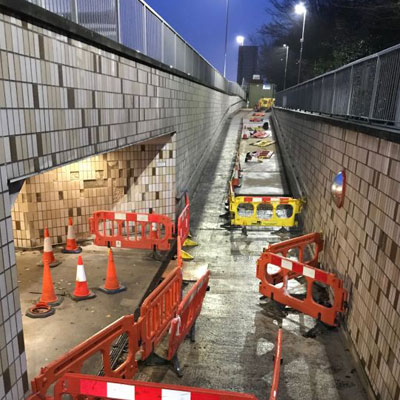 On the westbound ramp the old French rolled asphalt surfacing was failing with severe blistering and many holes. This was removed completely and a new 50mm waterproof concrete screed laid. The fire damaged anti-skid coatings was removed from the barrel floor using a concrete planer.
Puma Grip a BBA/HAPAS certified anti-skid system supplied by Hitex International was installed to provide full waterproofing and a safe and attractive surface for pedestrian, wheelchair and bicycle traffic.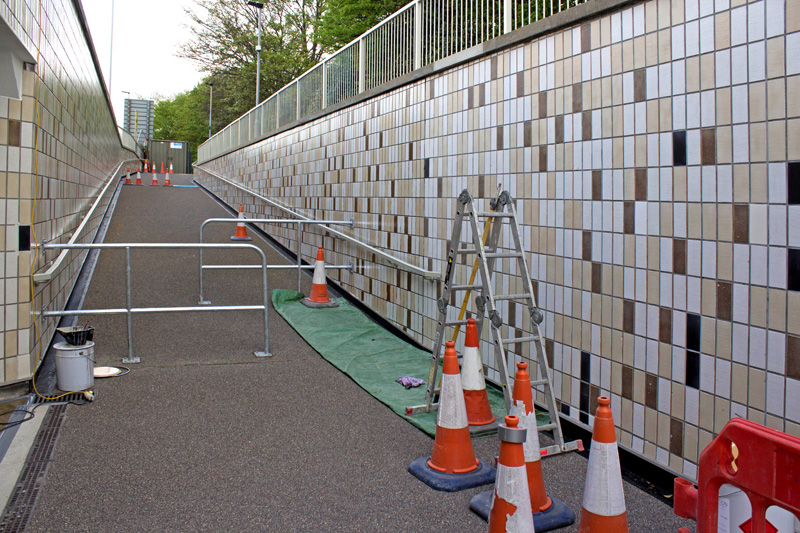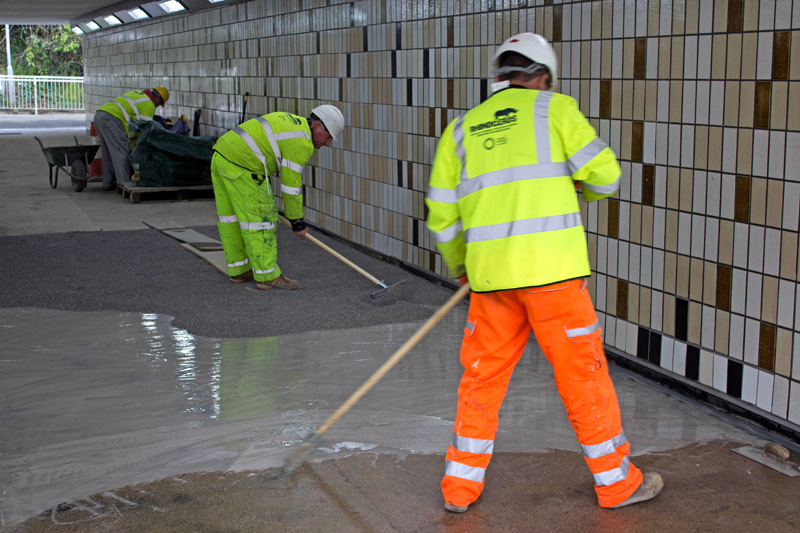 Over 750 damaged wall tiles were removed and replaced. The old anti-graffiti coating which had been applied was removed using a wet blast system and glass bead. The coping stones to the parapets on both sides of the subway were badly damaged in places, requiring concrete repairs. A galvanised steel chicane was installed at the bottom of the Western ramp to slow any cyclists, and to inhibit illegal motorcycle traffic..
Step overlays were re-fixed where these had become loose from wear and tear and frost damage. Puma Grip anti-skid coatings were also applied to the landings. Parapet railings and handrails were cleaned, abraded back to sound paint or clean steel, primed with a zinc rich primer followed by an intermediate coat HA item nr 116 and finished in Ral 7032 using a two pack polyurethane HA item nr 168. The subway soffit was cleaned, repaired and coated with Steelguard 851 intumescent paint to provide protection in the event of another fire. Finally the blast cleaned and repaired tiled wall surfaces were coated with a clear anti-graffiti glaze. All paints supplied by PPG.